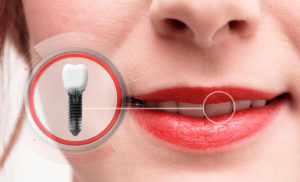 If you are researching different ways to restore your smile, you probably want to know more about dental implant cost. Because there are so many factors at play, the best way to get an accurate cost estimate is to schedule an initial consultation with your dentist. In the meantime, however, you can read below about some of the key factors that may influence the cost of your dental implants.
1. Number of Implants
The more dental implants you need to restore your smile, the more your procedure will cost. Replacing one missing tooth with a single implant will naturally cost less than utilizing multiple implants to restore an entire row of missing teeth.
2. Location Of Your Tooth Or Teeth
In general, front teeth are more expensive than molars to restore with implants. This is in part because it is often more difficult to match the angle of the front jawline. However, every mouth is different. Your dentist will create a custom treatment plan that fits your unique smile goals.
3. Scans
Before placing your implants, your dentist will take scans of your mouth and jaw. X-rays and CT scans will help your dentist determine if your jawbone is thick enough to support dental implants. They can also help your dentist anticipate and avoid complications during the placement procedure.
4. Preliminary Procedures
Some patients need to undergo additional procedures before they can receive dental implants. For example, the jawbone can often deteriorate over time due to tooth loss. If your jawbone is too weak to support implants, you may need a sinus lift or bone graft to strengthen the bone. These procedures are critical to ensuring the success of implant treatment, but they do contribute to the overall cost.
5. Materials
Dental implants are crafted from a biocompatible material that can integrate directly with the jawbone without problems. Titanium, a high-strength metal, is the most common material used for implants. Some dentists use zirconium as an alternative because its white color blends in easily with natural teeth.
6. Location
Finally, the cost of dental implants can vary depending on where you live. In areas with a higher cost of living, like some big cities, dentists may have to charge more in order to maintain their office. In communities with a lower cost of living, overhead costs may be lower and those savings may be passed along to you.
Long-Term Investment In Your Smile
Although implant treatment can cost more upfront than other restorative options, nothing can match the stability and long-lasting nature of dental implants. With proper care, implants can last for decades! If you are worried about the cost of restoring your smile with implants, ask your dentist about financing options. Many dentists partner with organizations like CareCredit to offer convenient payment plans to qualified patients.
About the Author
Dr. Thomas Dolan has over 30 years of experience rebuilding patients' smiles. An active member of the ITI Implant Study Club, he performs start-to-finish implant treatment at Dolan Dental Group in Wethersfield, CT. To learn more about the cost of dental implants, visit the Dolan Dental Group website or call (860) 529-2000.