Smile Makeover – Wethersfield, CT
Get Your Priceless Dream Smile
Drs. Brendan Dolan and Riley Gionfriddo are just as passionate about dramatically changing their patients' lives by improving their smiles as they are about helping them maintain their oral health. That's why they offer a variety of cosmetic services that can help them achieve the grin they've always wished for. Sometimes, smiles are riddled with a variety of different cosmetic imperfections and may need multiple treatments in order to get them looking beautiful. That's why we offer complete smile makeovers at Dolan Dental—so you can get the confidence-boosting grin that you deserve.
---

Altering and Improving Your Smile
If you have too many cosmetic imperfections to count, and they're rather severe, Drs. Brendan Dolan and Riley Gionfriddo can use thin, strong porcelain shells to give your smile an even, straight, and seamless look. Dental porcelain reflects light as your natural enamel would, so they're practically indistinguishable from the rest of your teeth. Whether you're looking to improve the look of a single tooth or all of them, veneers are a great solution.
---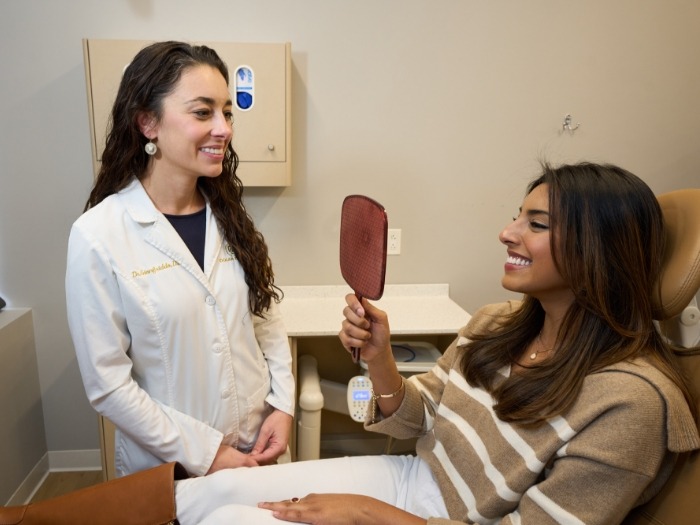 Complete Your Smile
If you're looking to maintain a great-looking and restored smile for years to come, dental crowns, bridges, inlays, and onlays could be for you. Whether you've lost teeth, or they've sustained substantial damage, these natural-looking restorations can repair the strength and function of your mouth. As your cosmetic dentists in Wethersfield, Drs. Brendan Dolan and Riley Gionfriddo can complete your smile and improve your oral health using custom-made restorations.
---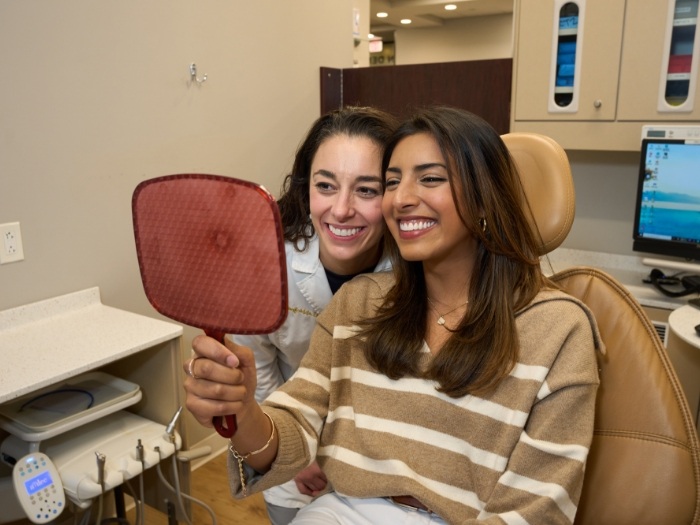 Brighten Your Smile
Getting over-the-counter teeth whitening kits that promise fast and noticeable results but don't, can get exhausting. That's why we offer both in-office and at-home professional teeth whitening. Our team can have your smile looking noticeably shades brighter after a single appointment. Or, if you'd rather undergo treatment in the comfort of your own home, we'll provide you with safe, proven, and effective professional products so you won't have to deal with the hassle of store-bought kits. If you have a severely discolored smile that can't be remedied with simple teeth whitening, we may recommend porcelain veneers instead.
---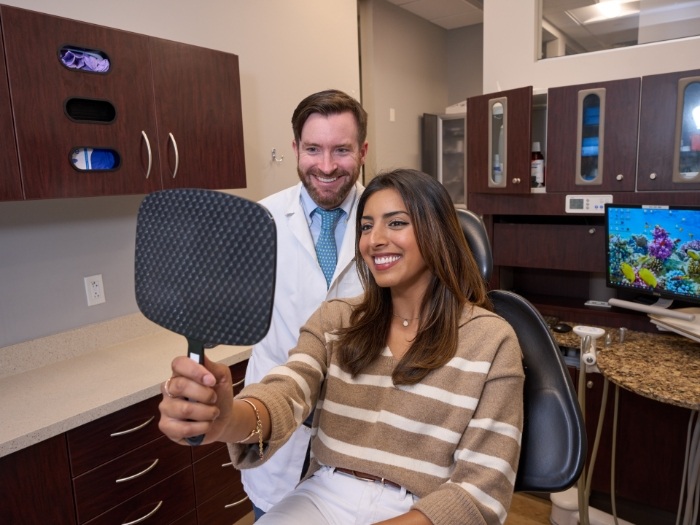 What Makes a Great Candidate for a Smile Makeover?
If you're craving a smile that's brighter and better, you're the perfect candidate for a complete makeover. Our team of professionals will work to develop an individualized treatment plan to renew your grin when you schedule a consultation with us. We can't wait to help you achieve a beautiful and healthy-looking mouth!
---
The Cost of a Full Smile Makeover
Every smile makeover is unique, which is why each patient's treatment has a different cost. It's best not to cut corners when you're repairing and restoring your smile, is why it's important to choose an experienced and knowledgeable cosmetic dentist in Wethersfield. To learn how much your individualized treatment will cost, schedule a consultation with us today!
---