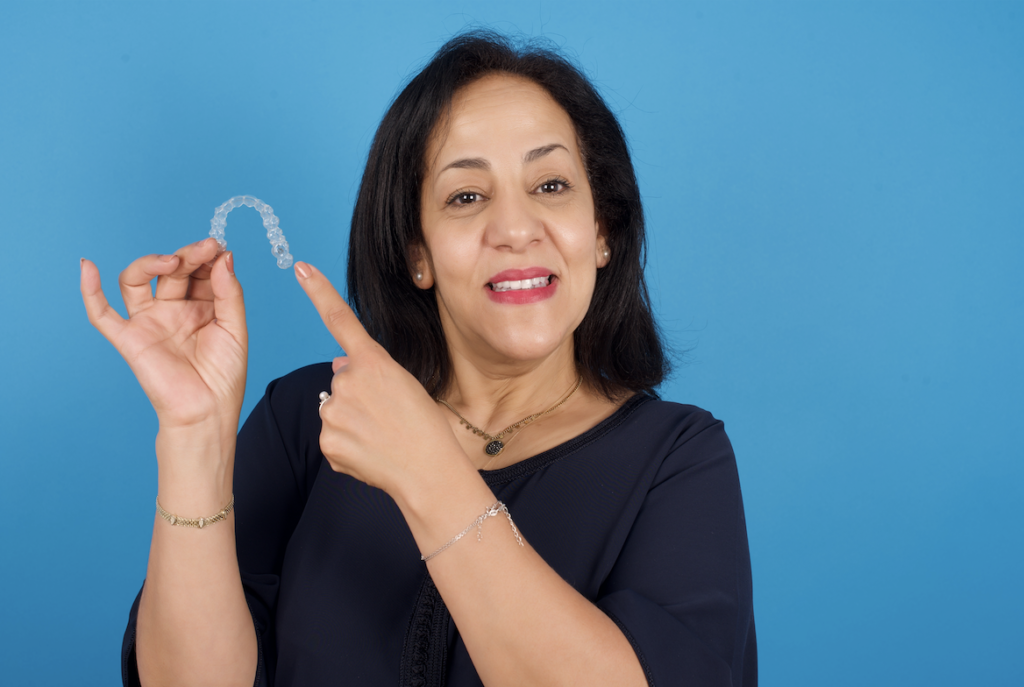 You've reached a point in your life where you finally have the funds and time to straighten your teeth at last. You love how discreet and effective Invisalign is, but you're wondering, "am I too old for Invisalign?" The truth is, Invisalign is not designed just for young people. Here are a few reasons why there is no such thing as being too old for Invisalign! 
1—Your Dental Health Still Matters
It often takes time for adults to learn how important their oral health is. It can impact the rest of their physical health, confidence, and financial success. Crowded and misaligned teeth can lead to mini gum problems and potential tooth loss whenever decay is introduced. The older your teeth are, the more susceptible they may be to decay and injury. Also, crooked teeth can work against your daily hygiene routine. Plaque can hide behind different crevices in your teeth no matter your age. Straightening your teeth now can significantly enhance your smile and oral health for many years to come. 
2—A Beautiful Smile Can Roll Back Years
Studies have found that people with smiling faces are generally rated as more attractive by observants as smiles can emphasize youthfulness and positivity. Having confidence in your smile at any age can enhance your overall attractiveness and influence how the world perceives you. Flashing a healthy smile for a family photo, at your local barista, or during an interview can boost your confidence and leave a lasting positive impression.
3—You Can Discreetly Remaster Your Smile
One of the most desirable characteristics of straightening your teeth through Invisalign is discretion. Because of the tight-fitting clear plastic nature of Invisalign braces, you never need to worry about strangers noticing your braces and commenting on them. With Invisalign, you can straighten your teeth in 12 to 18 months with no questions asked.
4—Invisalign Works Great with Previous Restorations
Traditional metal braces bonded to crowns and other dental restorations could prove problematic when straightening your teeth. However, Invisalign is often highly recommend by orthodontists if you have dental crowns, bridges, or implants. Invisalign technology can safely and effectively transform your smile without compromising previous treatments. 
Taking these four reasons into account, you shouldn't allow something as trivial as age to hold you back from achieving the smile of your dreams. Not only is Invisalign recommended for most senior patients, but it packs in plenty of additional benefits for patients of all ages.
About the Author
Masters of their craft, Drs. Thomas and Brendan Dolan have decades of experience brightening, restoring, and straightening the smiles of the Wethersfield, CT community members. They offer Invisalign treatment to patients of all ages, helping them achieve their orthodontic goals quickly and effectively. Discover how the Dolan Dental Group serves its senior patients in making teeth-straightening improvements to their smiles by contacting them at (860) 529-2000 or through their website.