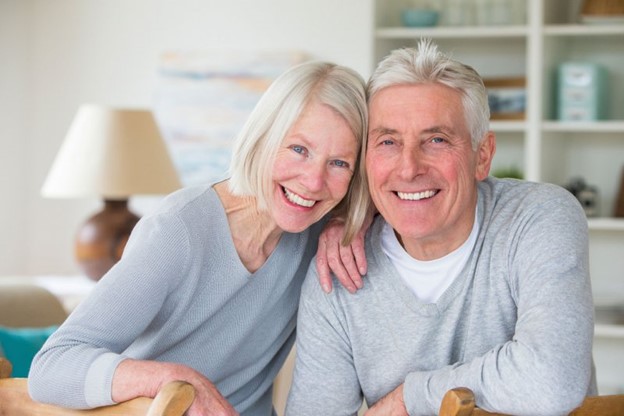 When it comes to replacing missing teeth, nothing can match the impressive results that dental implants have to offer. These amazing implants can easily restore the look, feel, and functionality of your smile, allowing you to fully enjoy talking, laughing, eating, and smiling once more. But did you know that they can also give you a much more youthful appearance? Keep reading to learn more about some of the incredible benefits of dental implants, including how they're able to turn back the clock and reverse some of the aging that's caused by certain oral health problems.
1. They Prevent Additional Tooth Loss
One of the biggest problems associated with missing teeth is that it usually leads to additional missing teeth! As your teeth fall out and create gaps in your smile, the remaining teeth that surround these gaps will begin leaning inwards and eventually falling out over time. But dental implants can fill those empty spaces once more and encourage the surrounding teeth to stay put. This also reduces the risk of bacteria developing in the sockets, which can lead to nasty infections and other oral health concerns!
2. They Provide Facial Support
Your teeth are more than just tools for biting and chewing; they also provide valuable structural support to your whole face. Missing teeth can result in your cheeks appearing hollow and sunken, giving you a much older and sometimes gaunt appearance. But when you receive dental implants, you will immediately notice a firmer feeling in your face—not to mention, fewer facial wrinkles!
3. They Stimulate Your Jaws
One of the best attributes of dental implants is their durability; they're crafted from a biocompatible titanium that can fully withstand the forces of biting, chewing, and moving your jaw. This titanium material is also able to fuse with your jaws and perfectly mimic the roots of your teeth. As the posts fuse with your jawbone, they provide healthy stimulation and prevent it from deteriorating prematurely. This is very beneficial for your long-term oral health and can provide you with a lasting solution that outperforms other solutions like dentures or bridges.
4. They Give You a Brighter and Whiter Smile
As you age, your teeth naturally become darker and stained as they lose enamel; but the upper portions of dental implants are made from special materials that are incredibly resistant to staining! This doesn't excuse you from brushing your teeth and taking care of them, but upon receiving dental implants, they will instantly enhance the appearance of your smile. And nothing makes you look (and feel) young again like a brighter and whiter smile!
Dental implants can completely change your life; not only will they improve the functionality of your mouth, but they'll make it look and feel better, too! If you're interested in receiving dental implants to look younger, talk with your dentist about your eligibility.
About the Practice
Dolan Dental proudly serves patients and families in the Wethersfield community under the leadership of Dr. Thomas Dolan and his son, Dr. Brendan Dolan. Both dentists have several years of experience and expertise in a wide range of fields and their practice is pleased to offer many available services, including dental implants! If you have any questions about dental implants or would like to schedule a visit, feel free to contact the practice online or give them a call at (860) 529-2000.