Invisalign® Clear Braces – Wethersfield, CT
Straightening Teeth with Beauty and Speed
We're all familiar with the traditional braces system that features metal wires, dark brackets, and brightly colored rubber bands. While this treatment may be the right choice for children in middle school, older patients are likely to shy away from it because of the aesthetic sacrifices involved. After all, the last thing you need when you're trying to maintain a polished, professional appearance is a mouthful of metal! Thankfully, Dr. Thomas Dolan and Dr. Brendan Dolan offer a much more attractive alternative that can help you achieve the mild to moderate orthodontic improvements you've always wanted: Invisalign. If you'd like to schedule an Invisalign consultation here in Wethersfield, please give Dolan Dental a call today.
---

What is Invisalign?
Invisalign treatment eliminates the conventional braces model entirely, replacing it with clear, custom-made aligners. These aligners are made of smooth, clear plastic, and they are created from special images and impressions that we take of your smile. Using a series of these trays, we can gradually shift your teeth into place for the smile that you have always dreamed of. The best part is that these aligners are discreet and completely removeable.
---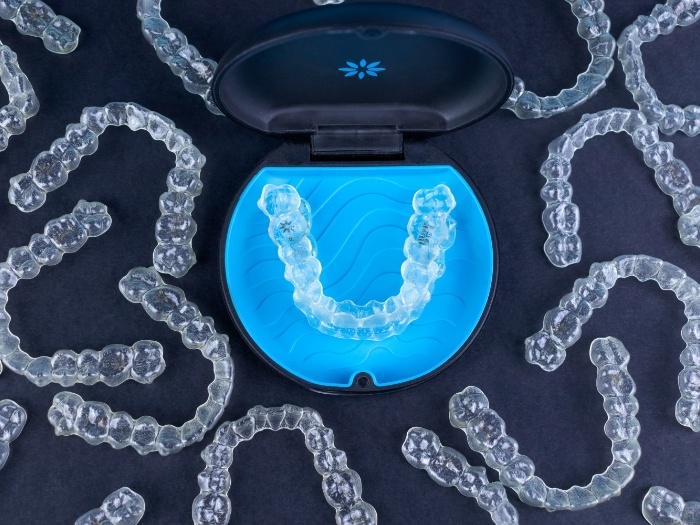 How Does Invisalign Work?
Patients will receive their aligners, where each one will represent a different stage of their smile's ongoing improvement. The patient's job is to wear their aligners at all times (except when eating, brushing, or flossing). This will typically mean that you're wearing your aligners for about 22 hours a day. You will also switch your trays out for the next in the series as directed by your dentist in Wethersfield (typically every couple of weeks). This process will last until the treatment is finished. You will also need to attend regular checkups with our team so that we can gauge your progress—no uncomfortable tightening needed! Treatment will typically take 8 to 18 months, depending on the severity of your misalignment, and we'll provide you with a retainer to wear after to ensure lasting results.
---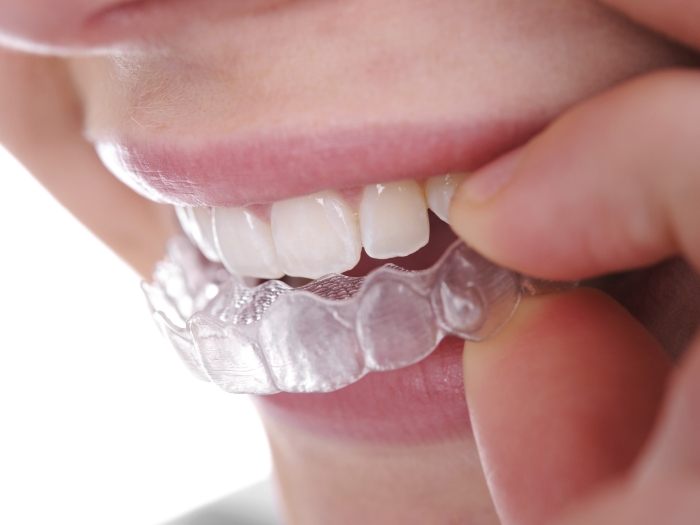 The Benefits of Invisalign
Because Invisalign aligners are clear, they blend in well with your natural smile when worn. In fact, it's likely that most people won't even notice you're wearing them, allowing your true appearance and confidence to shine through.
The aligners are also removable, which means that patients can continue to enjoy all of their favorite meals without restraint! They can brush and floss like normal as well for added convenience.
There are no irritating wires to worry about with Invisalign. The high-quality plastic material of the aligners is smooth and custom-made to suit your unique mouth.
Most patients complete Invisalign treatment in just 8-18 months, which is a big improvement over the multiple years that traditional braces can often require.
---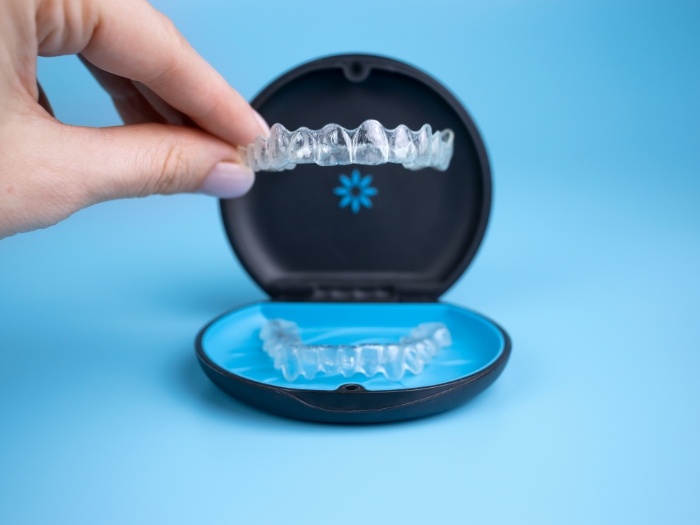 Who is a Good Candidate for Invisalign?
The only way to know with certainty whether you're a candidate for Invisalign is to visit our office for a consultation. After examining your mouth, we will be able to develop a personalized treatment plan for your smile. Certain problems like severe issues with bite can only be corrected by traditional braces, but patients with mild to moderate misalignment in their later teen or adult years are typically good candidates. Invisalign usually works better for more mature patients because they have the responsibility and organization to follow the treatment plan properly. We routinely use Invisalign clear braces to correct problems like:
Spaces between teeth
Crowded teeth
Crooked teeth
Mild bite alignment issues
If it sounds like Invisalign in Wethersfield is right for you, contact our office today to set up a consultation. We can't wait to help you smile with beauty and confidence.