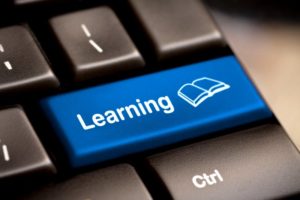 Have you ever gone in for a dental visit and heard a plethora of words that you couldn't understand being used by the staff? Your Wethersfield dentist is weighing in to clear up any confusion that may have been caused by providing the meanings of 10 common dental terminologies. Read on to get valuable information that will help to shape and enhance your dental health!
Abutment
An abutment can be considered as an anchor that supports a dental fixture (i.e. crown or bridge). When an implant procedure has been done, your dentist will attach an abutment to the implant that will then allow the crown or bridge to be connected.
In none implant-supported procedures, the teeth surrounding a crown or bridge serve as abutments that the new fixtures will anchor to.
Anesthesia
Before certain dental procedures are done, your local dentist may need to place you in a state of temporary induced loss of sensation or awareness. Here are its varying forms:
General Anesthesia – This is a controlled state of unconsciousness, accompanied by a partial or complete loss of control of your reflexes or the ability to maintain open airways for breathing. Thus, while under the influence of this type of anesthesia, your dentist will make sure that your vital functions are maintained.
Intravenous (IV) Sedation/Analgesia – IV sedation is a medically controlled state of depressed consciousness where the medication is delivered intravenously. It allows you to maintain control over your airways, reflexes and the ability to respond to verbal communication.
Local Anesthesia – For procedures that are less complicated, your dentist may use local anesthesia, which involves him or her applying a numbing agent in and around the area where the dental work will be done.
Bonding
One of the more recent forms of cosmetic treatment developed by dentists is bonding, which involves the application of a composite resin directly to a tooth to improve its shape and/or color. It can also be used in restorative processes like cavity fillings or to anchor orthodontic appliances in place.
Bridge
If you hear your dentist refer to a bridge, he or she is not talking about something to drive your car across. Instead, it's a dental fixture made from tooth-colored ceramic that is used to replace two or more consecutively missing teeth.
Crown
The crown of a tooth is the area that is visible above the gum line. If it's damaged beyond repair or missing completely, a crown restoration can be used to replace it. Made from high-grade ceramic material, it matches the color of natural teeth and provides an anesthetically pleasing look.
Enamel
The hardest substance in the body, the enamel is the outer portion of a tooth, protecting it from the harsh reactions and acids that occur in the mouth.
Implants
Dental implants are surgically inserted posts that are affixed to the jaw bone and replace the missing roots of your teeth. After an initial period of healing, either a crown or bridge can be attached to them to fully restore a smile.
Malocclusion
This term simply refers to an improperly aligned bite or chewing surfaces of the upper and lower teeth.
Periodontitis
Periodontitis (advanced gum disease) is the bacteria-induced inflammation of gum tissue that results in the loss of fivers that hold teeth in place and the reduced bone mass of the underlying jaw bone.
Root Canal
Advanced tooth decay that has gotten to the point where the pulp (inner area) of the tooth is impacted will require a root canal (pulpectomy). The dentist will make an incision to access the decayed area, clean, pack and then seal it, leaving the patient with a fully restored tooth.
Knowledge is Power
Studies show that when people are better informed, they are more likely to take the appropriate steps to improve their situations. Your dentist in Wethersfield encourages you to take that approach to the new information you now have by paying proper attention to your oral health.
About the Author
For over three decades, Dr. Thomas C. Dolan has been a well-regarded professional in the Wethersfield community. Since graduating from the New York University College of Dentistry, he has remained steadfast in his efforts to deliver the best care, earning a fellowship and mastership in the Academy of General Dentistry. Dr. Dolan practices at Dolan Dental and can be reached for more information through his website.