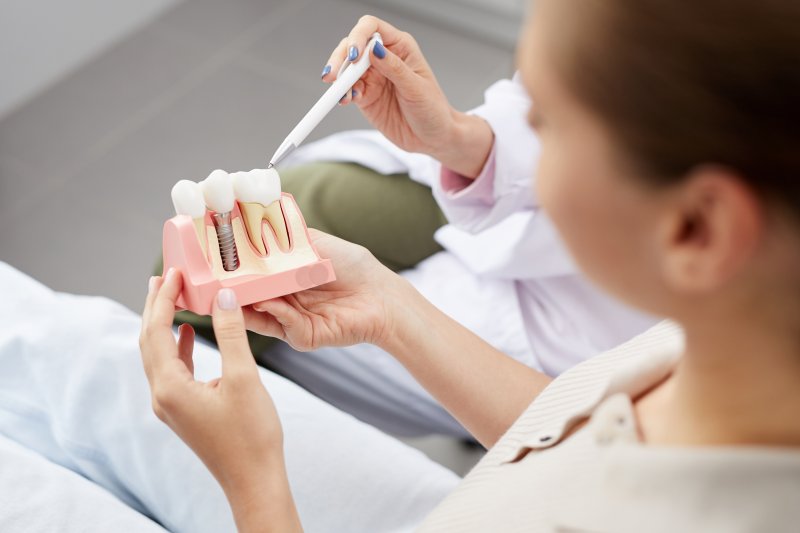 According to the American Dental Association, over 5 million implants are used on patients each year. Although they are widely known for their ability to treat tooth loss, they have a multitude of other benefits that make them a leading restorative dental procedure. However, there are also a lot of myths and misinformation surrounding this treatment option, so it can be difficult to know if it is the right choice for you. If you are considering dental implants in Wethersfield, here are five interesting facts you may not know!
Dental Implants Are Cavity-Proof
Although your natural teeth are prone to decay and cavities, the same cannot be said for dental implants. Despite their natural look, they are made of titanium and porcelain, which make them both durable and resilient. However, it is important to note that the teeth surrounding your implant are not infallible. To prevent infection or gum disease from occurring, make sure to prioritize your oral hygiene routine by brushing, flossing, and using mouthwash.
Dental Implants Have a 95% Success Rate
Thanks to innovative technology and modern techniques, dental implants have an impressive 95% success rate! Plus, with proper care, they can last a lifetime and restore up to 70% of your chewing ability. This is critical because without their durability and strength, patients can suffer from uncomfortable complications, like indigestion. Get the maximum benefit from your dental implants by:
Following all instructions you are given during the healing process.
Using a soft-bristled toothbrush to gently scrub away debris and plaque.
Staying in touch with your dentist regarding any abnormal symptoms.
Dental Implants Are Not Indestructible
With their impressive success rate and resilient makeup, patients often think that their implants are virtually unbreakable. However, that is not the case. Like real teeth, they can become damaged from exposure to poor dental habits (i.e., chewing on hard candy, eating a lot of sugar, etc.). Although it can be difficult to quit these behaviors, it is of the utmost importance that you avoid them altogether. Especially during the healing process! Instead, opt for soft, vitamin-rich foods like yogurt or fresh fruit.
Dental Implants Can Restore Your Confidence
Although dental implants are considered a restorative procedure, the effects they can have on your confidence are undeniable. After all, many patients report that their missing teeth cause them to hide their smile at all costs and adopt a poor self-image. However dental implants can fill gaps in your teeth and provide you with a smile you are proud to show off!
Dental Implants Can Be Relatively Inexpensive
When calculating the cost of a dental procedure, it is important to consider the importance of investing in your oral health. After all, a decayed, damaged, or missing tooth can lead to severe dental issues that are costly to fix. Therefore, dental implants can end up being the most inexpensive option, considering their success-rate and durability. Plus, many dental offices can provide you with flexible payment options so that you don't have to compromise your oral health.
Dental implants remain a top choice for patients looking to use restorative dentistry to improve their smile. If you have a missing tooth that is impacting your self-esteem or ability to chew, don't hesitate to talk to your dentist in Wethersfield about whether dental implants are right for you!
About Dolan Dental Group
Led by the father and son duo of Dr. Thomas Dolan and Dr. Brendan Dolan, the team at Dolan Dental Group provides patients in Wethersfield with world-class services and one-of-a-kind care. At their office, you can expect personalized dentistry, comprehensive treatment, and experience built around your comfort. If you are considering dental implants, don't hesitate to visit our website or give us a call at 860-529-2000.