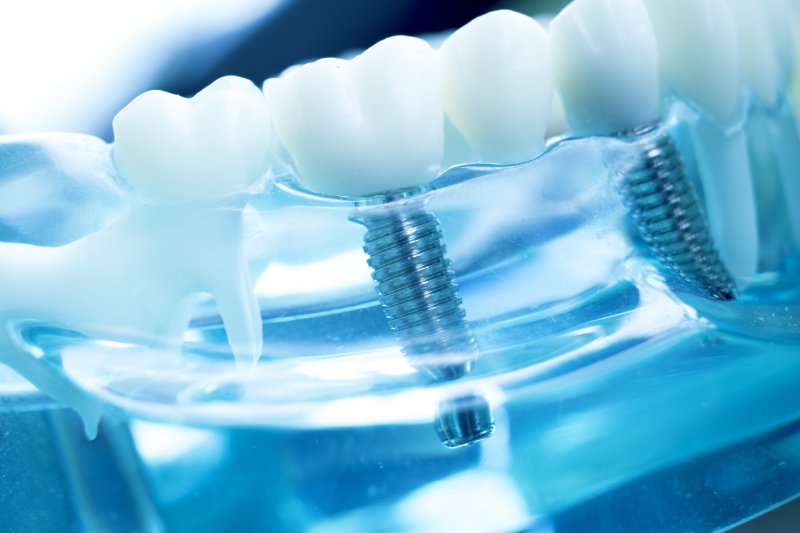 Modern dental implants have been used since the 1970s, but implants go back much further. The earliest attempts of dental implant tooth replacements were discovered in the Mayan civilization dating back to 600 A.D. These ancient skulls had teeth replaced with carved stones and some of them even fused to the jawbone like a modern implant does. Today, dental medicine is much more complex and reliable. Continue reading to learn more from your dentist about dental implant technology in Wethersfield.
Digital Implant Planning and Selection
Today, your dentist in Wethersfield uses a planning software that merges CBCT technology and digital impressions. The goal of each implant is to have satisfactory bone stability because bone resorption and bone loss are consequences that will eventually occur if you have missing teeth. When dental implants are made through computer design and manufacturing, they can encourage no bone loss and ultimately have a much higher success rate. With this technology, you can have an exact duplicate of your missing teeth that can be placed into the empty place.
Computer Guided Implant Surgery
As soon as the exact plan and selection is established, it's important to ensure that the implants are going to be positioned in the exact spot necessary for the procedure to be a success. When this is done digitally, the implant placement in 4-dimensions can become a reality through guided surgery. In fact, fully guided implant surgery is the most precise method of transferring the digitally planned position to the oral cavity. When the procedure is this predictable, there are much fewer surprises and issues when it takes place. Patients ultimately receive more accurate treatment results.
Antibacterial Coating
An additional breakthrough in dental technology is suggesting the possibility of developing an antibacterial coating product for dental implants. In the long run, it can increase the longevity of implants. This is because food with higher acid content can cause erosion to the enamel of both your natural teeth and implants. Implants are created to closely mimic real teeth and therefore can experience this consequence of patients indulging in highly acidic foods and beverages. With this coating product, combined with consistent oral hygiene, dental implants are more protected and could potentially last a lifetime!
Over 3 million Americans are already reaping the benefits of dental implants. With these modern innovations, there will be even more in the future. If you're missing teeth, ask your dentist about this leading tooth replacement option. You will have your beautiful smile back for years to come!
About the Author
Dr. Thomas C. Dolan has been a well-regarded professional in the dental field for over 3 decades. He graduated with his dental degree from New York University College of Dentistry. In order to stay up to date with all of the latest dental procedures and technology, he is committed to continuing his education. Dr. Dolan participates in several advanced study clubs including the ITI Implant Study Club and New England Masters Study Club. He offers dental implants as one of his many services. For more information or to schedule a consultation, visit his website or call (860) 529-2000.