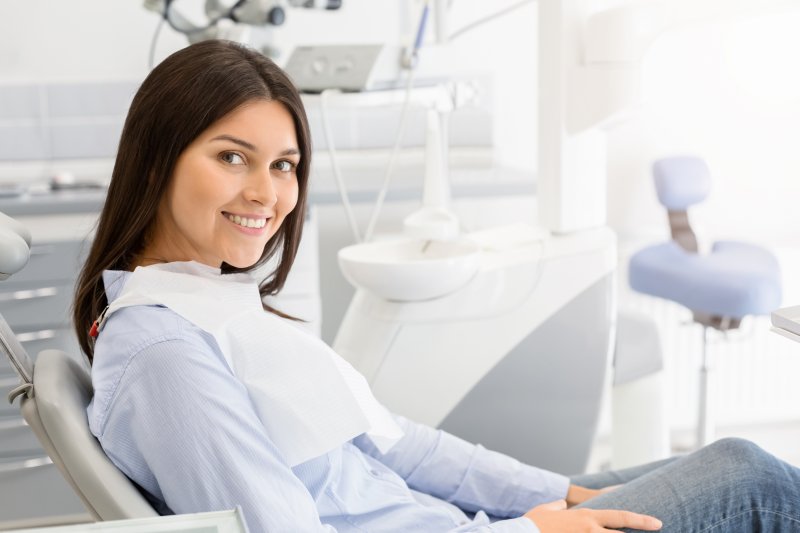 Have you already been looking for ways to fill in the empty space in your smile? If so, you've probably learned plenty about dental implants and the multiple benefits they offer. However, during your research you might also have stumbled upon the name "Full-Bridge", and you may have gotten confused about how it's supposed to be different from traditional implants. When you visit your dentist to discuss tooth replacement options, it's important to have a clear idea of what the choices actually are. As such, now is a good time to learn the differences between Full-Arch and implants, as well as why you might choose one over the other.
What is Full-Arch?
You might have heard the term "Full-Arch dental implants" before, but that's actually a bit of a misnomer. Full-Arch is not actually a type of implant; rather, it's a restoration that is attached to the implant posts. What makes Full-Arch stand out is that it's used to replace all of the teeth in the upper or lower arch at once. The "traditional" dental implant process usually only replaces a single tooth or several teeth in a row.
What are the Key Differences Between Full-Arch and Traditional Implants?
Full-Arch is a way to simplify dental implant treatment in cases of extensive tooth loss. While the traditional implant method uses a single implant in place of each individual tooth, Full-Arch restorations replace up to 12 teeth at a time while resting on about 5 to 6 dental implants. As a result, the cost of Full-Arch is often far less than the cost of traditional implant bridgework. It also speeds up the process considerably since every tooth is essentially placed at the same time.
Are You a Candidate for Full-Arch?
Being a candidate for Full-Arch means being a candidate for dental implants. Ideally, your jaw will still have the density required to support implant posts. If it has started to break down due to tooth loss, you may need to get a bone graft first. Also, your health needs to be taken into account. Obviously, gum disease and other oral infections will need to be treated, but systemic health issues like diabetes could potentially cause problems if they hinder your body's ability to heal around the implants. Your dentist will take your health history and the state of your mouth into account before deciding whether or not Full-Arch would be a good recommendation in your case.
Whether your implants support Full-Arch or another type of restoration, you can count on them to give you a strong, dazzling smile that will last for decades. If there's anything else about the process that you find confusing, get in touch with your dentist right away to ask any questions that are on your mind.
About the Author
For over 30 years, Dr. Thomas C. Dolan has been a highly respected dental professional who has seamlessly blended general dentistry with his interest in cosmetic dentistry. He has participated in a number of advanced study clubs, including the ITI Implant Study Club; as such, he is able to use Full-Arch and other implant-supported restorations to replace any number of missing teeth. To schedule an implant consultation at his practice, Dolan Dental, visit his website or call (860) 529-2000.