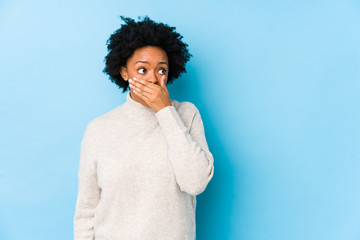 Various factors, from biting into something hard to sports-related incidents, can lead to a chipped tooth. Apart from affecting your smile's symmetry and your self-confidence, chipped teeth can also raise oral health concerns. While the human body has a remarkable capacity to heal itself, you might be curious whether a chipped tooth can self-repair without the intervention of an emergency dentist. Continue reading to discover the answers you seek.
Can a Chipped Tooth Get Better on Its Own?
While enamel, the tough outer layer of your teeth, is renowned as the hardest substance in the human body, it's not impervious to harm. Unlike cuts and many other types of bodily damage that can heal on their own, a chipped tooth lacks the ability to self-repair.
To safeguard your oral health and prevent potential complications such as cavities and heightened sensitivity, it's imperative to schedule a prompt visit to your dentist, regardless of whether the chip is extensive or minor. This step is crucial for maintaining both the structural integrity and the aesthetic appeal of your smile.
What Treatments Can Fix a Chipped Tooth?
Thankfully, there exist various treatments at your dentist's disposal to address a chipped tooth. Some of the options they might recommend encompass:
Dental bonding – In this procedure, your dentist utilizes a tooth-colored composite resin to mend the chipped tooth. This versatile treatment is effective not only for repairing chips but also for correcting misshapen teeth, cracks, gaps, alignment issues, and discoloration.
Porcelain veneers – Veneers are ultra-thin shells crafted from high-quality dental-grade porcelain. They are designed to encapsulate the entire front surface of a tooth, addressing a wide range of cosmetic issues in a manner similar to dental bonding.
Dental crowns – These tooth-shaped caps are designed to fit snugly over your existing teeth, restoring their structure, function, and appearance to their former state.
Inlays and onlays – Inlays and onlays are custom-made dental restorations that fill the space between a standard filling and a customized dental crown. They are typically suggested when a tooth exhibits moderate damage.

While certain parts of the body can regenerate and heal on their own, teeth, unfortunately, don't fall into that category. A chipped tooth can jeopardize your oral health, underscoring the urgency of visiting your dentist without delay. By seeking prompt professional evaluation, your dentist will assess the situation and recommend the most suitable course of action to safeguard your tooth, restore its integrity, and help you regain a confident and healthy smile.
About the Practice
Dolan Dental, under the experienced leadership of Dr. Brendan Dolan and Dr. Riley Gionfriddo in Wethersfield, provides a comprehensive range of dental services. Their offerings encompass general, cosmetic, restorative, and emergency treatments. Whether you require porcelain veneers or dental bonding to fortify and enhance your teeth, their expert care will ensure your smile is restored to its full glory. For consultations and further details on their services, feel free to reach out to Dolan Dental at (860) 529-2000 or visit their website.