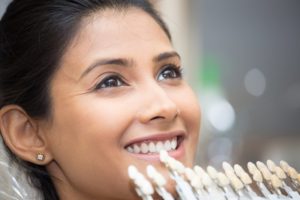 When it comes to improving the look of your smile, you want a trusted cosmetic dentist in Wethersfield who can deliver high quality, long-lasting results. At Dolan Dental, their family-run practice has been helping to transform the smiles of their patients for years. Offering a wide array of services, individuals looking to hide imperfections or remove unnecessary gum tissue can find the solutions they need. Find out why this team of dentists is the right option for your cosmetic dentistry needs.
What to Look for in a Cosmetic Dentist?
When you're in the market for a cosmetic dentist to improve your smile, you'll want to make sure to look for certain characteristics and criteria that can help you make the right decision. Choosing the wrong dental professional can lead to disastrous results. To prevent this from happening, here are a few tips to consider:
Consider their educational background and training
Find out what kind of technology and anesthesia they use
Ask for a timeline regarding your smile makeover in Wethersfield
Determine if you are comfortable in their office and if their staff are friendly and open to questions
Ask for before and after photos of individuals who have had a similar cosmetic procedure
Ask about payment and financing options
Check the hours and availability
Consider the location and how far you want to drive for your appointments
Why Choose Dolan Dental?
There are many reasons to choose Dolan Dental for your cosmetic dentistry treatment. Offering porcelain veneers, in-office and at-home teeth whitening, cosmetic dental bonding, and crown lengthening services, you can receive a full smile makeover to take your smile from drab to fab!
Apart from your ability to have all your aesthetic needs met, here are a few additional reasons Dolan Dental is the right dentistry practice for you:
Multi-Generational Practice
As father and son, Dr. Thomas Dolan and Dr. Brendan Dolan bring a wealth of experience and knowledge to their practice. Dr. Thomas has been practicing for more than 30 years and brings a unique blend of general and cosmetic dentistry to his patients. In fact, he achieved his fellowship and mastership in the Academy of General Dentistry, an accomplishment that is only achieved by 6% of practicing dentists.
His son, Dr. Brendan is continually active in learning more about areas of implant dentistry and esthetic rehabilitation. His training and educational knowledge go hand-in-hand with his father's many years of experience. Both dentists are able to collaborate on treatment plans to ensure the patient receives the most effective solution for their individual needs.
Advanced Technology
Dolan Dental uses state-of-the-art dental technology when caring for a patient's smile. From digital x-rays that emit less radiation to intraoral cameras that allow the patient to see what the dentist sees, to rotary endodontics that reduces pain and revitalizes your natural tooth and a Cone Beam Computerized Tomography (CBCT) Scanner that captures 3D x-rays of the entire oral structure, the commitment to their patients is evident.
If you're tired of looking for the right cosmetic dentist to meet your needs, look no further than Dolan Dental. Their combined experience, commitment to offering advanced technology, and a wide range of services are all you need to achieve the results you want on a timeline that's right for you.
About the Practice
As a family-owned and family-run practice, Dr. Thomas Dolan and Dr. Brendan Dolan are a father-son duo who offer comprehensive services to meet all the needs of everyone who walks through their doors. From preventive care to cosmetic dentistry services, they use the latest technology to improve the health and look of each and every smile. Whether it is porcelain veneers, teeth whitening, or cosmetic dental bonding, Dr. Thomas or Dr. Brendan will give you the desired results you're looking to achieve. For questions about our services, visit our website or call (860) 529-2000.