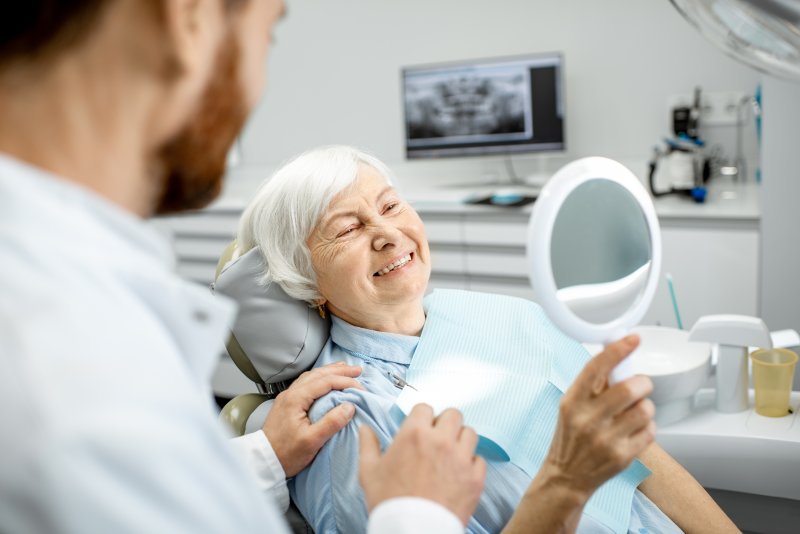 Over the years, millions of patients have opted for dental implants to restore their smile, improve their bite, and perfect their speech. In fact, the dental implant procedure grew by nearly 7% between 2019 and 2020 alone! While many are familiar with the process of surgically placing a dental implant into the jaw, few are aware that undergoing a bone graft is often a crucial part of this procedure. If your dentist is recommending a bone graft in Wethersfield, read on for answers to five common questions.
What Is Bone Grafting?
Did you know that 1.5 million bone grafts are completed annually? In this minor procedure, your dentist will make an incision in your gum to access the bone beneath it. From there, a grafting material is added to recreate the bone and supporting tissue that is missing. Although this small surgery sounds complex, it can be completed in the comfort of your own dentist's office!
When Is Bone Grafting Necessary for Dental Implants?
Since dental implants are surgically placed into the jawbone, there needs to be a healthy amount of bone in place. However, some patients have developmental defects, gum disease, or face trauma that does not support dental implants. Therefore, your dentist will recommend undergoing a bone graft beforehand to provide your future implant the foundation it needs to be successful.
What Happens After the Bone Grafting Procedure?
After your procedure, your dentist will provide you with antibiotics to prevent infection. Depending on the situation, you may also be given pain medication to relieve any discomfort you feel after the sedation wears off. From there, your dentist will closely monitor the healing process to ensure the bone graft fuses with your natural bone. This process can take anywhere from three months to an entire year depending on the patient's speed of recovery.
Does Everyone Need a Bone Graft?
In short, the answer is no. While bone grafts are common, especially in tandem with dental implants, some patients can move forward without one. The best way to tell if you will need a bone graft or not is by speaking with your dentist. From there, they can conduct an examination that takes the density and integrity of your current bone into consideration.
Are Bone Grafts Painful?
According to previous patients, the answer is a resounding no! Like most dental procedures, a local numbing agent is used to ensure that your experience is both comfortable and pain-free. After the procedure, pain medication is available to address any discomfort stemming from the operation. That way, you can undergo the procedure and recovery without ever feeling uncomfortable!
If you are informed you need a bone graft, it is important to remember that it is a common, routine procedure. Plus, it can make all the difference in ensuring your dental implant is a success when it is time to get it embedded!
About the Practice
Led by the father-son duo of Dr. Thomas Dolan and Dr. Brendan Dolan, each patient at Dolan Dental can expect world-class dentistry while being treated like a member of the family. At their state-of-the-art office, the entire team is united by their mission to provide a comprehensive array of services, excellent customer care, and a comfortable atmosphere that makes you look forward to your visit! If you have additional questions about bone grafts and dental implants in Wethersfield, don't hesitate to visit their website or give them a call at 860-529-2000.