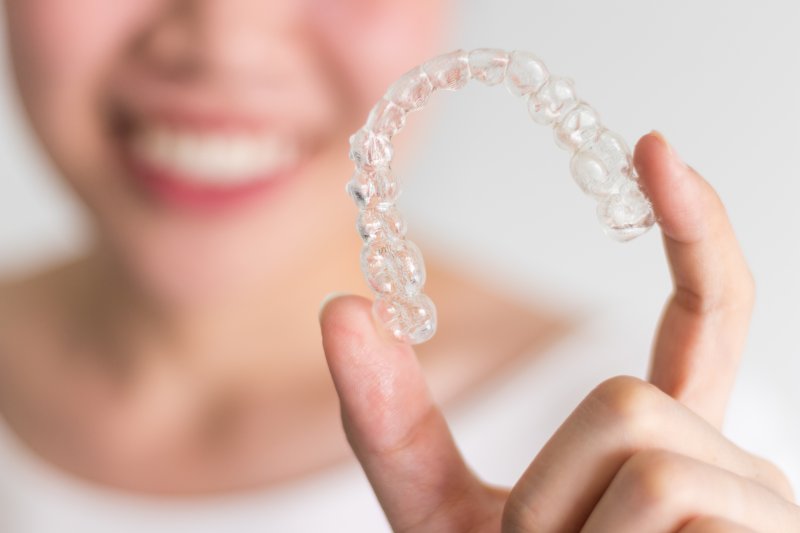 Before 2020, staying on track with Invisalign in Wethersfield involved routine appointments with your dentist, switching out your aligners regularly, and wearing the trays for at least 22 hours a day. However, amid the current pandemic, some of those best practices are no longer an option, leading many patients to fall off track with their treatment plan. If this sounds all too familiar, then read on for four tips for upgrading your smile during COVID-19.
#1. Keep Wearing Your Aligners
In March, our daily routines were put on hold as the stay-at-home orders went into effect. Although the transition into the "new normal" has begun since then, many patients are still struggling to implement a consistent routine. Unfortunately, this can lead to misplaced aligners or simply forgetting to put them back in altogether. However, to stay on track with your treatment timeline, it is of the utmost importance that you wear them for 22 hours a day unless otherwise instructed!
#2. Take Good Care of Your Aligners
Although Invisalign's aligners are made from high-quality, durable material, they are by no means indestructible. Soaking them with hot water or keeping them in while you eat are just a few things that can warp their shape and render them virtually ineffective. To prevent this from occurring, make sure to take proper care of your aligners by brushing them daily with lukewarm water, handling them with care, and always removing them before you eat.
#3. Don't Stop Wearing Your Elastics
Elastics are an orthodontic device that can help guide your teeth into the desired position. Neglecting to use them can delay your results significantly, which can lead to additional weeks or months of wearing your aligners. Therefore, stay diligent about using them as instructed. If they are accidentally misplaced or you run out, contact your dental team right away.
#4. Prioritize Your Oral Hygiene Routine
It's no secret that a solid brushing and flossing routine is key to enjoying a bright, healthy, cavity-free smile. If there are no trips to the dentist in sight, you may be tempted to skip your oral hygiene routine every so often. However, tooth decay and cavities can hinder your treatment with Invisalign, especially if you aren't attending routine visits to catch it in the early stages. So, it is of the utmost importance that you remain consistent with your dental care regimen at home!
If COVID-19 has made attending your routine Invisalign appointments a bit of a hassle, it is important not to get discouraged. Instead, use the above tips to keep your treatment timeline on track and make sure to stay in touch with your dental team!
About the Practice
Dolan Dental is a family-owned, family-run practice led by father-son duo Dr. Thomas Dolan and Dr. Brendan Dolan. By combining a comprehensive array of services with the world-class patient care they are known for, they help patients of all ages achieve their smile goals – even amid a global pandemic. If you have any questions about upgrading your smile with Invisalign, don't hesitate to visit their website or give them a call at 860-529-2000.